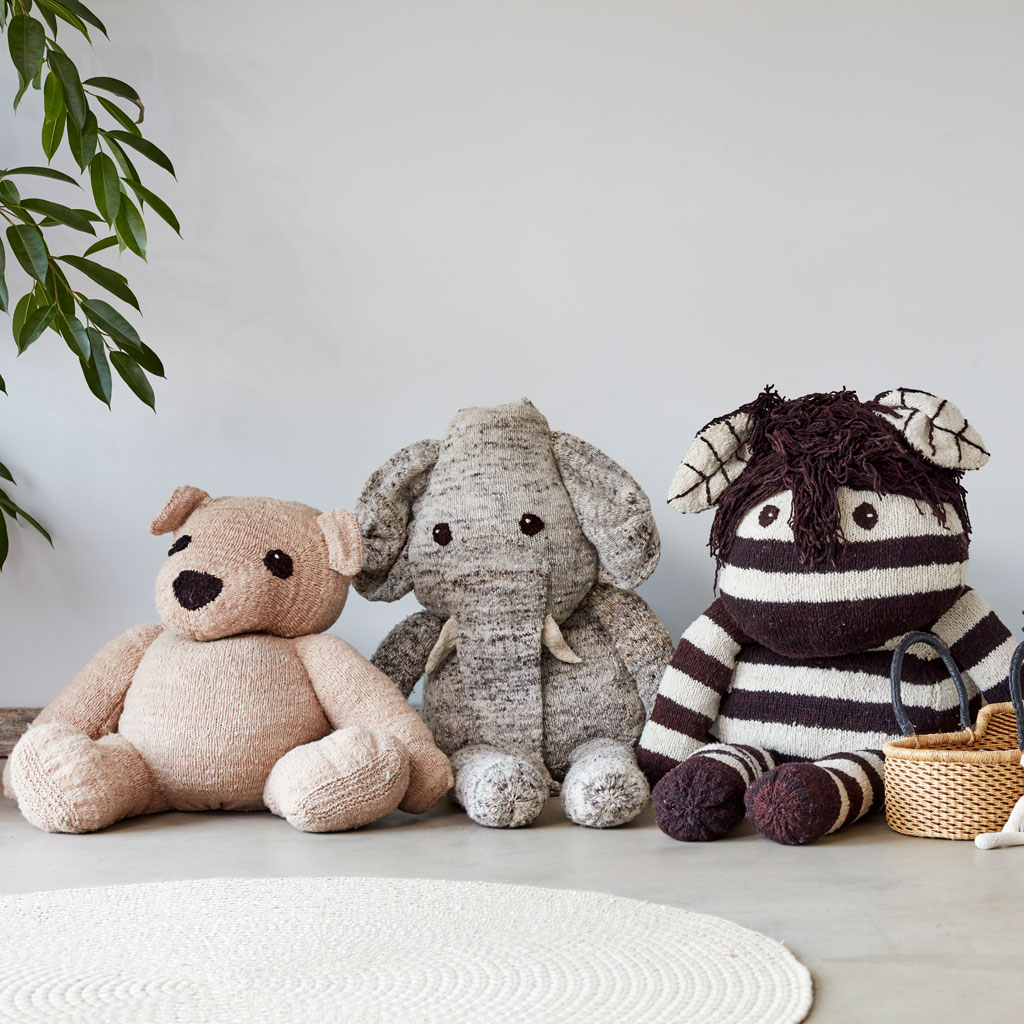 Animal Rugs & Teddies.
Our Animal Rugs are all made by Kenana Knitters in rural Kenya. Kenana Knitters is an amazing project set up to empower, support and help Kenyan women and their children. 
The wool is home spun, naturally treated for moths and naturally dyed. All materials are organic and sustainable so these rugs not only look great but are not damaging to the planet.
These cute designs are unique and quirky for kids bedrooms. Rugs are soft and can be used on beds or over a chair as a throw instead of on the floor.