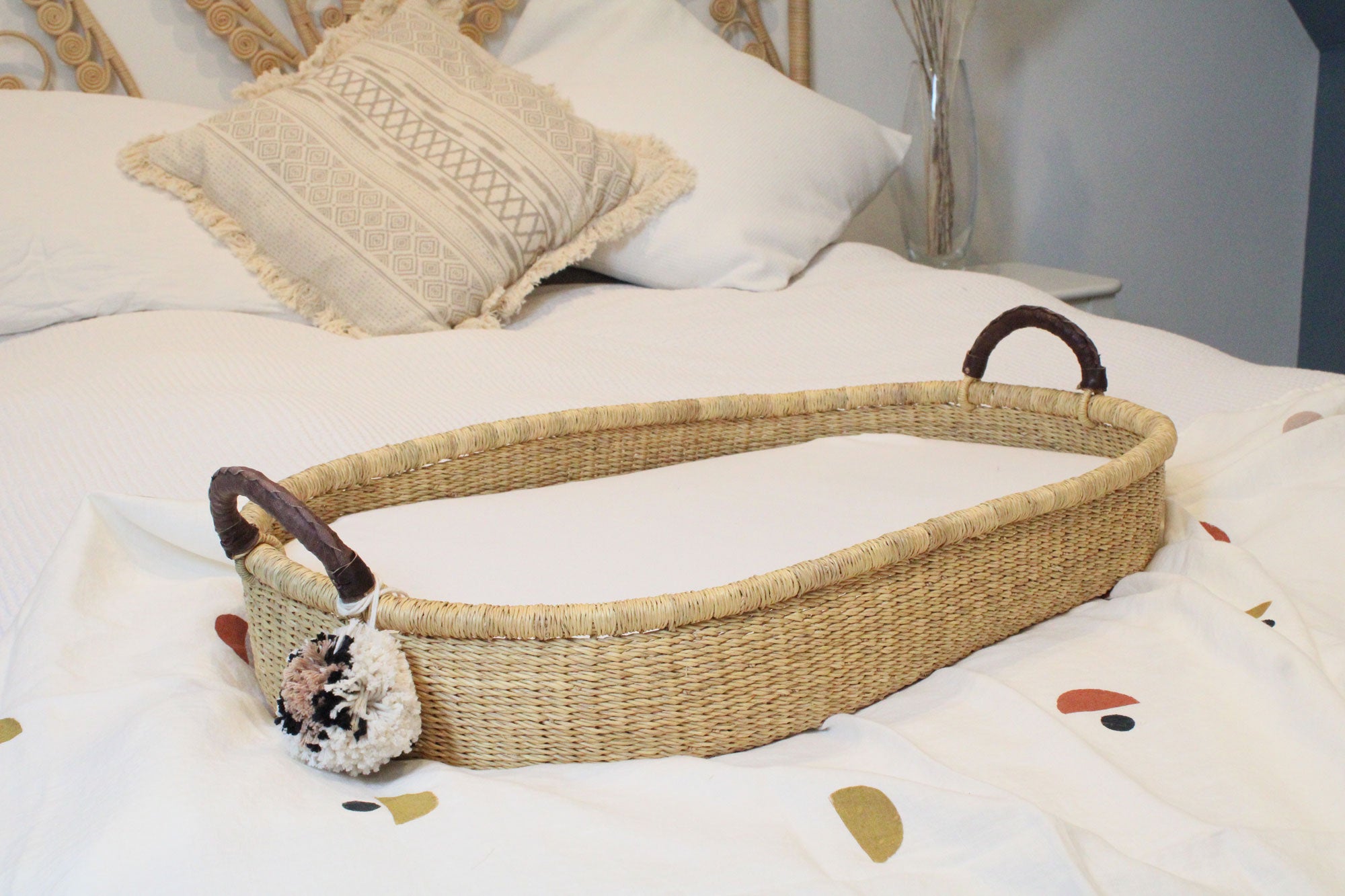 Changing Baskets
Why not change those little bums in comfort and style with one of our stunning handmade shallow tray baskets.
These baby changing baskets are a cute and super useful addition to your baby must haves whilst also allowing you to join the world of sustainable parenting.
The Rattan Company changing baskets are ethically sourced and made from susatinable matterials, plus a key item you can keep and reuse for storage later down the line.